Not getting enough sleep – or not enough quality sleep that leaves you refreshed and ready to take on the day, rather than fatigued, irritable and ready to crawl right back into bed? A major health issue could be in your future: chronic pain. In fact, your odds of suffering chronic pain due to poor quality and/or quantity of sleep may increase by a factor of two or three compared to people who experience better sleep.
A large multi-national review of 16 studies spanning 10 countries and involving 61,000 participants arrived at this disturbing conclusion, with the lead study author even declaring that the impact of sleep on pain may be more significant than the impact of pain on sleep – often regarded as a major contributor to poor sleep.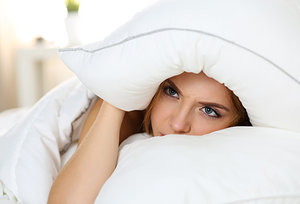 And that wasn't the only finding: Poor sleep also was associated with impaired responses to bacteria, viruses and other foreign substances, poor physical functioning, increased inflammation, higher cortisol levels, and other markers of pain, fatigue and overall compromised health.
Chronic pain isn't something to mess with, but you don't have to, thanks to your doctor of chiropractic. Discuss any pain you're experiencing and don't forget to mention any sleep issues. Whether poor sleep is causing your pain, or pain is causing poor sleep, your chiropractor can help determine the cause and correct it. Now that's called a win-win.
Page printed from:
http://www.toyourhealth.com/mpacms/tyh/article.php?id=2431&no_paginate=true&no_b=true